We are a family owned and operated business. In 2002, we started our "in home" dog training program in Summit County, Colorado and in December of 2004 we opened our doors at The Dillon Dog Den for doggy daycare, boarding and training. In November of 2016, we purchased the Sally Terroux Training and Kennel facility in Arvada. We now live on the premises in Arvada and can provide 24-hour care for all of our special clients.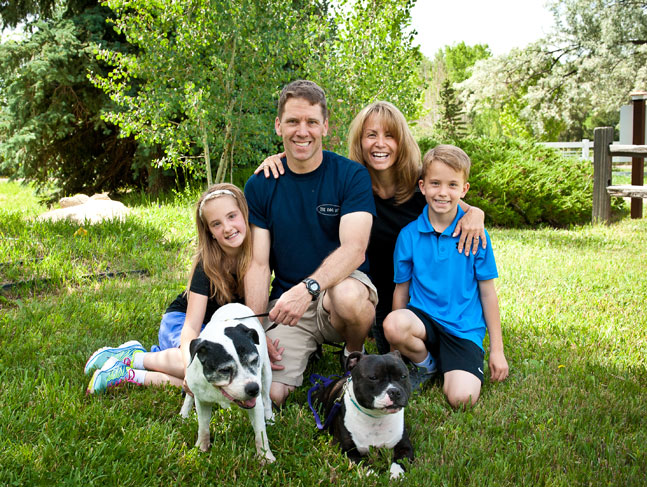 Don Drogsvold, owner and trainer, has many years of experience in assessing canine behavior, obedience, and training. Don has been professionally training dogs since 2001. He received his first confirmation championship at the ripe age of 17. In 2004, Don and his wife Shannon opened The Dillon Dog Den in majestic Dillon, Colorado. The Dillon Dog Den was open for 13 years as a doggy daycare, boarding and training facility where Don literally lived with 30 dogs a day. Don built life long relationships with clients and their dogs. He plans to continue the same tradition at The Arvada Dog Den.
Shannon Drogsvold, owner, holds degrees in sociology, education, and business administration. Shannon began her teaching career in Jefferson County and then moved to Summit County where she taught for 16 years. She is currently working diligently with Don to ensure The Arvada Dog Den is another location where dogs and their owners want to be! You will also find her running in and out of The Dog Den with two children!
Together, we are committed to the safety and well being of each and every dog that visits the Arvada Dog Den. We plan on continuing to provide a warm, welcoming atmosphere for all of our clients, both canine and human!